by Sarah TheHealthyHomeEconomist
November 30, 2011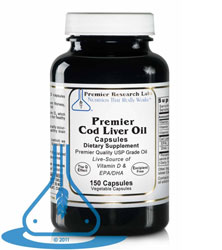 Cod liver oil has a long and storied history and has played a key role in human health and survival for centuries.
This time of year, UVB rays of the sun, which produce vitamin D via the skin, are not reaching most of North America and even where I live in Florida, are only available for a brief window of time around noon if the skies are clear.  Cod liver oil at this time is essential to maintaining health through the cold and flu season primarily by helping to keep vitamin D blood levels from falling to dangerously low levels.
Did you know that flu is really just a symptom of vitamin D deficiency the same as scurvy is a vitamin C deficiency disease? Surprising but true. Keeping your vitamin D blood levels optimal keeps that flu bug at bay very effectively.
Think that you don't need cod liver oil because you already take a vitamin D supplement?
45 Comments